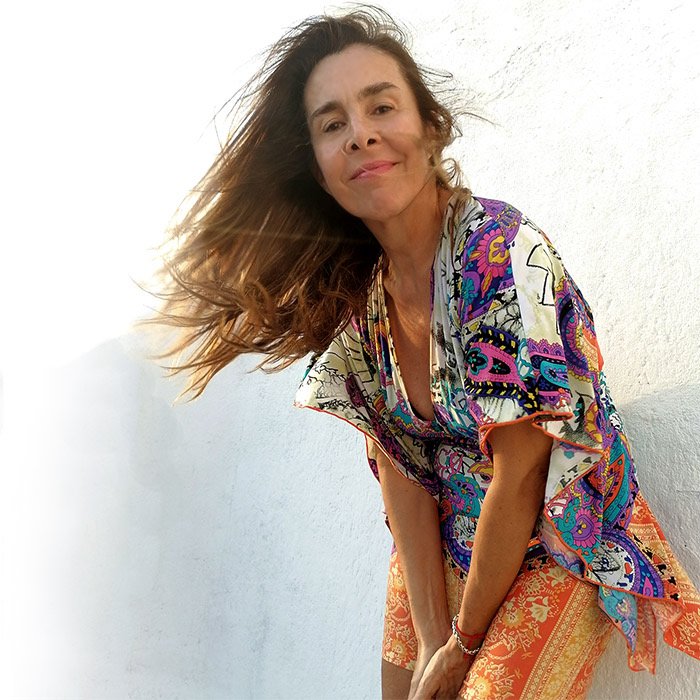 Grace is a Mexican Singer, Composer and Producer of conscious music.
She is a Voice Coach, Reiki Master, Astrologer and the Founder of the Infinite Voice Academy.
Grace Terry's story has led her into the interpretation and cre- ation of music of consciousness, allowing her to approach the mystical channels of the universe with her own voice.
At the same time that she sings and creates music, she is a guide for all those who are looking to connect with their essence and the ability to express their own being.
2005: Recording of the Album Mystery produced by Héctor Ruiz.

2007: Mystery presentation at the Hard Rock Cafe Mexico. Grace receive the "Music Revelation" by the Mexican Press and goes into The 10 Top National, in the category of World Music, during 3 months in a row. 
2011: Launch of the Album Mantra Lounge produced by Juan Carlos Toribio. It enters once again to the 10 Top National, in the category of World Music and New Age.

2013: Launch of the Album Beloved One with composer Pablo Arellano, one of the most listened albums in the New Age genre.


2015: Production of the singles: En tí, Corazón México, Ad guray Nameh, Yemaya. Music created with Producer Angel Sananda.

2017: Production of the EP "Light, Peace and Love." Cristal Bowls Meditation.


2020: Launch of the Album "Mary Magdalene The Return" in co-production with Gustavo Jacob.


2021: Soundtrack by the hand of Pablo Arellano for the Documental "The United State of Mind" produced by Ivonne Delaflor and directed by Matthew J. Peters.

2021: Release of the Album "Sacred Love" and the single "Templo Interior" with Pablo Arellano. 
2022: Co-production of the Album "Initiation" with Gustavo Jacob.
2023: Launch of the singles "Light", Initiation remix.
Release of the single "Tonantzin" at the Glastonbury Festival,in England, in which Grace performed as part of Xicome, "The Call of Quetzalcoatl"
Release of the single "Akaal" with Gustavo Jacob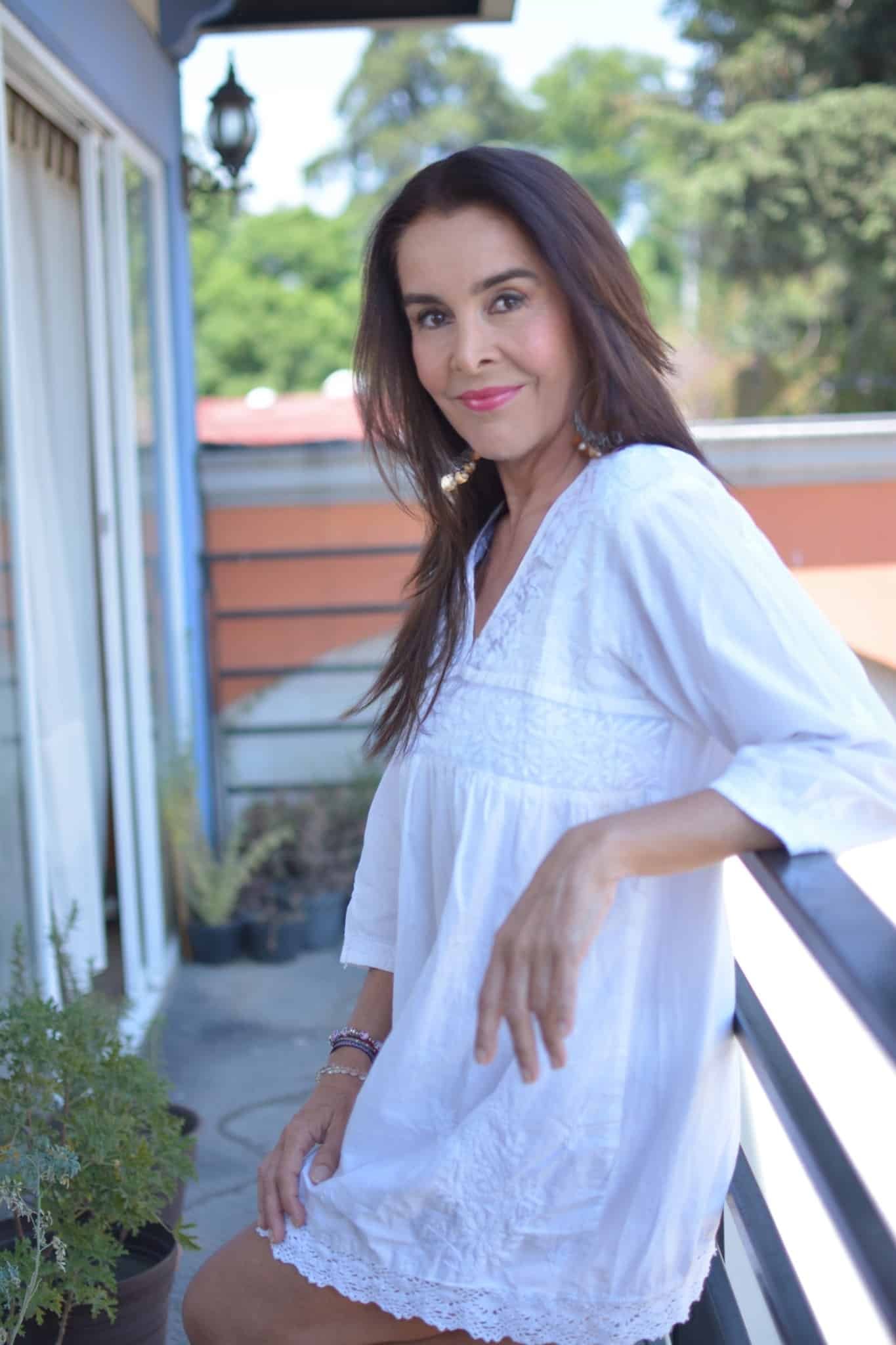 An innate talent
Grace has an innate talent for making you connect with those spaces of your being. Where, with her loving guidance, those aspects of my life that have prevented my true expression. This therapy allowed me to find knots and blockages that for years prevented me from communicating from the heart. By connecting with that part of me, unlocking my talented voice, not only as a singer but also as a writer and communicator. My expression simply found another meaning. Connect with sounds, and with universal spaces, where I would never have imagined ascending before. It was a healing experience. Connecting with the spiritual sense of my voice has been more than a gift. Understanding that I exist at very high levels of consciousness, that my voice is decisive for my existence; revealing those capacities of my life that have been repressed, helping me to recognize sound with new nuances and loaded with exquisite novelty and vibration. I recommend the voice therapies taught by Grace Terry. I am always grateful for the space that Grace has held for me to find my inner voice again and express myself at previously unimagined levels.
Lisset Ferrer
Singer and Influencer
It has been my honor
It has been my honor to have been blessed to receive the heart filled magic of both Grace Terry's creation of unique "soul songs" and her astrological readings. It is rare when you feel truly seen. Grace Terry has the unique divine gift of seeing the essence of another. Of translating that seeing to a unique, personal "signature" song, or to receive from Grace her unique astrological readings. Her readings are unique and personal translations the ancient practice of astrological readings into a living, relevant future oriented reading. Her personal song is the translation of what she sees and feels energetically into music, music that is aligned with the essence of who you truly are.
Whether the opportunity to see Grace perform live in concert, or to have a private reading or singing appears in your field simply say yes, and receive the gift that is suffuses Graces singing, her readings and her very presence.
Linda Heller
Author of Invocation to Mindfulness, and co-author of the Great Mother Speaks

Grace is a being of Light
Meeting with Grace has been wonderful, it is like I have known her before, she is a Great teacher, Just listening to her voice takes me to a space filled with light, and she remind me that Light that I am and from where I come from. 
I am eternal grateful for her valuadle teachings and her existence.  I highly recommend her courses that Will take you to the next level. 
Anggie Kara
Founder of Anggie Kara Soul Empowerment

Advance Alternative Medicine
Grace Terry is Alternative Advance medicine teacher, her sessions help me recuperate inner power through the power of the voice. All her Work take us to self knowledge so that through our  self Love  we can evolve as humans in the power of the Community.
Rebeca Montero
Family & Intuitive Coach


Inspiration for self knowledge
Grace guide me to improve my relation with my voice, to notice the power I have when I learn how tu use it and learn to hear.
The experience of the power to express my true self was revealing.
Anahi Garrido
Agent for Equality & CEO MAWU Agency

Wonderful Soul Teacher
My Life was transformed when I met Grace Terry, I started to Connect with myself more deeply and was able to percibe from my heart.
Grace is a Great teacher that from her heart she delires tools for the Human Evolution .
Sofía Montero
COO y Co-Founder of MAWU

Great Teacher
Grace Terry is an extraordinary teacher, Human being and soul Singer. Her voice transporte the soul to the depth of God's presence, her music iluminates and her mastery in frecuencies facilitates personal transformation.
Ivonne Delaflor
Teacher & Spiritual Guide
What Are You Waiting For...